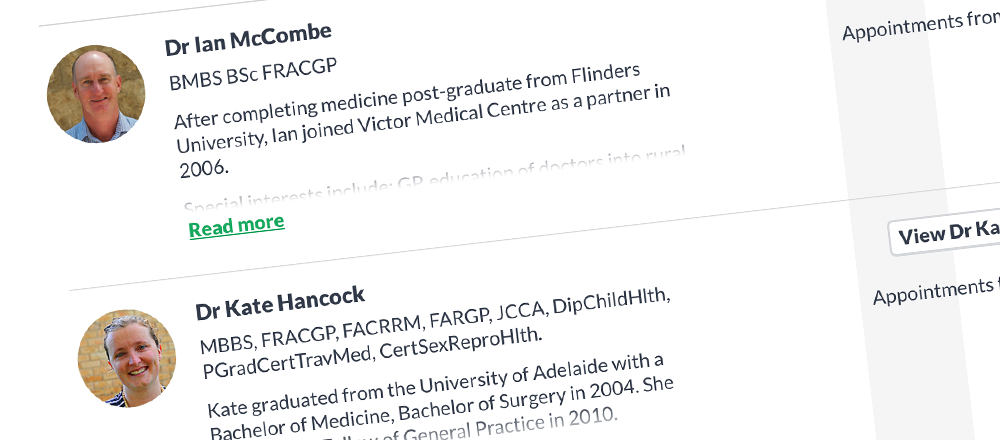 Online Appointments
Booking appointments online is now available to patients.
Victor Medical Centre has been supporting the health and well-being of the local community for over 40 years with a dedicated team of doctors who specialise in women's health, men's health, obstetrics, paediatrics, care plans, diabetes education, immunisations and travel advice.
Our Doctors are supported by qualified nursing staff and well trained, friendly reception staff.
The centre has a well equipped treatment room and small operating theatre with nurses onsite to assist our doctors with emergencies, minor surgery, wound dressings, immunisations and ECGs.
The centre also runs regular clinics on women's health, breast feeding, asthma, skin cancer and stomal & incontinence.
Located on the main street of Victor Harbor, the centre is open 7 days.
For all new patient appointments please contact the centre by phone on (08) 8551 3200